Only choose
the services
you really need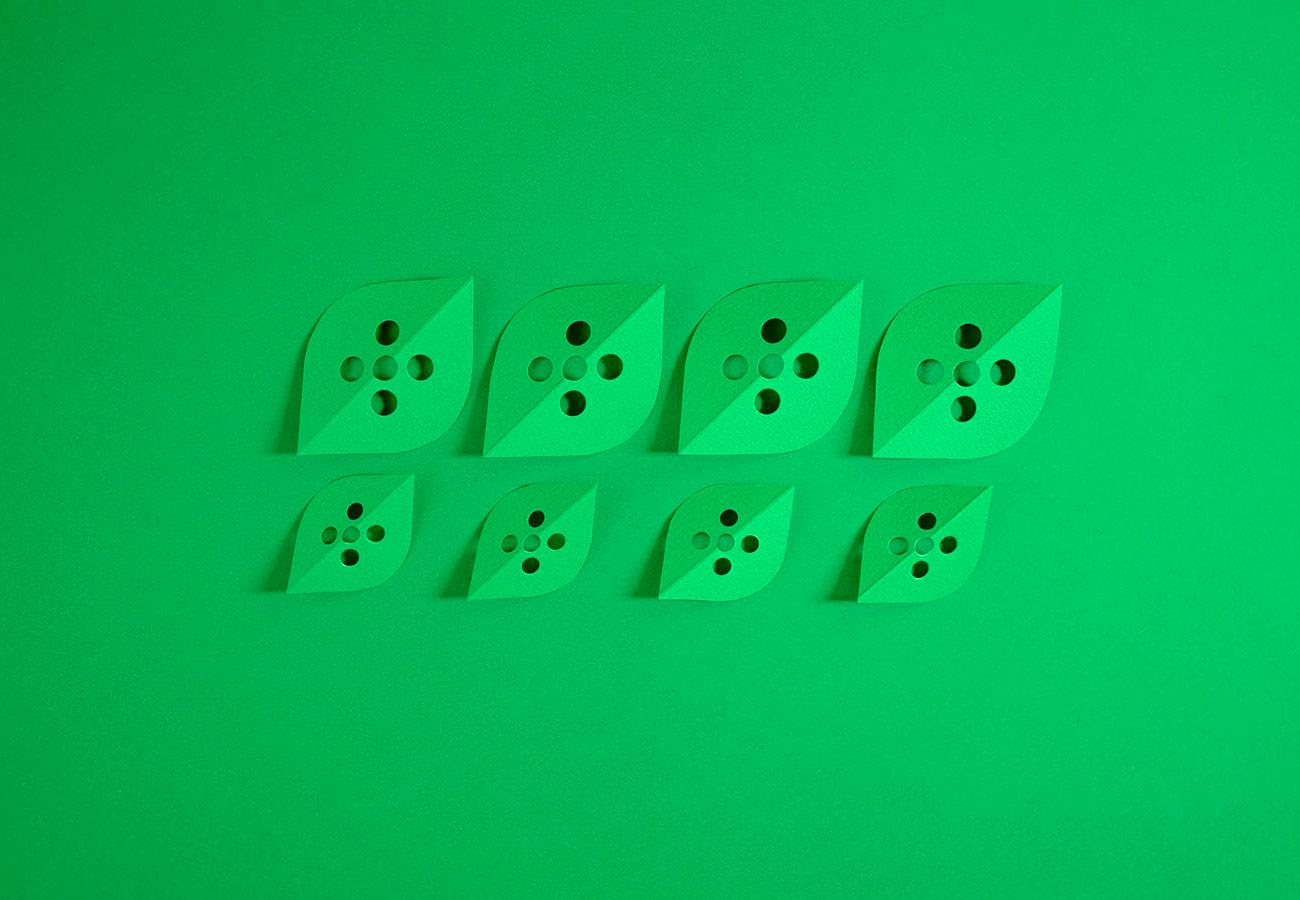 When you only choose the services you actually need, you will get your money's worth. Your choices help us tailor-make the perfect service package for you. You can choose what really matters to you from our extensive range of services:
Together we can create a well-functioning accounting structure and chart of accounts
Automation makes us more efficient
Informative reports are immediately at your disposal
We process your monthly accounts as accurately as interim financial statements to avoid surprises in the final accounts
Group accounts and profit centre reports are a part of our core services
We manage timely statutory reporting to the authorities
Mobile applications make your everyday easier
Talousluotsi (Outsourced CFO)
Adapt Talousluotsi services to your needs
Talousluotsi is your personal, outsourced, head of finance
Choose as many check-ins as you need
We understand the needs of your business
Talousluotsi helps you budget and manage cashflow
See behind the numbers
We help you compile financing statements and investment calculations as well as business grant applications (Finnvera, Business Finland, Centre for Economic Development, Transport and the Environment, EU etc.)
Read more about Talousluotsi »
We can take care of your payroll services
You won't have to worry about reporting to the authorities. We've got it all covered, down to the last detail
We manage holiday pay calculation
We make sure that the holiday pay reserves and pay accrual are up to date monthly – your results are correct throughout the year
Modern tools serve your staff – pay slips are made available on mobile applications or via online banking
Access to Procountor always comes paired with experienced support
Procountor financial management software makes working with your personal finance expert a breeze, thanks to up-to-date information and top-of-the-line tools. Procountor enables flexible allocation of duties and collaboration between a company and the accountancy firm without delays. You have the option to change the services you receive, and the extent of our collaboration can be defined on a case-by-case basis. Whatever you choose, you will always have a contact person who knows your business inside and out.
Your one-stop-shop for all business services
Didn't find what you were looking for? We are your one-stop-shop for all business services and can recommend services from our partners from different fields of expertise.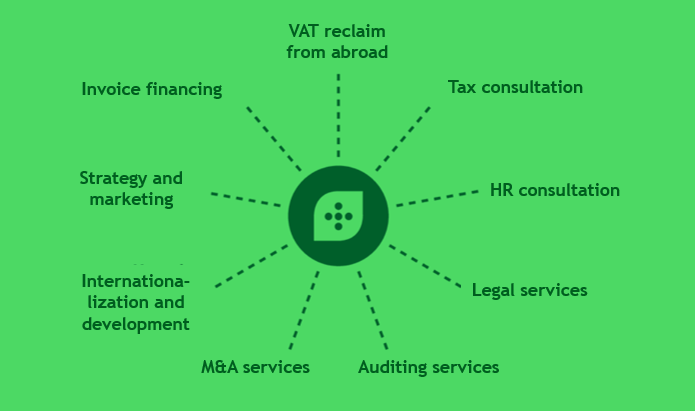 Self-Service or Full Service?
Self-Service scenario:
You will process purchase and expense invoices with Procountor up to payment. You will create sales invoices and monitor accounts receivable. You will process simple salary payments.
Full Service scenario:
You will only monitor and approve purchase and expense invoices and inform payroll of changed salary criteria. We will take care of the rest!
We will manage timely reporting to the authorities. We will make sure your tax deductions and pension contributions are in order, so you will pay the right amount of taxes.
We ensure your business finances are up to date and accurate. As our client, you will always be supported by an experienced professional who is your first point of contact and responsible for managing the functioning of the service.